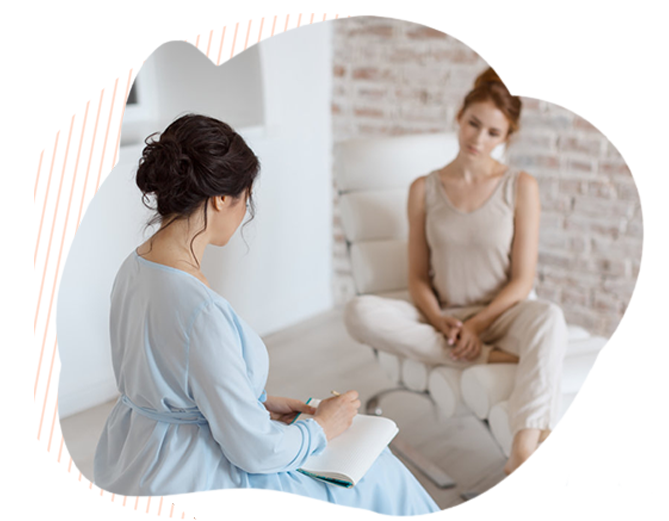 Treatment for depression.
Depression is a complex mental health condition that affects millions of people worldwide. It can be debilitating and can impact a person's quality of life in many ways. Thankfully, psychiatric mental health nurse practitioners are trained medical professionals who have the knowledge and expertise needed to treat depression effectively. Here are several ways a psychiatric mental health nurse practitioner can help patients suffering from depression:
1. Diagnosis: First, a psychiatric mental health nurse practitioner can diagnose whether an individual is experiencing depression. They do this by conducting thorough assessments of the patient's overall physical, psychological, and emotional health.
2. Medication management: Once diagnosed, medication management can be one of the most critical components of addressing depression. Psychiatric mental health nurse practitioners can prescribe medications, such as Selective serotonin reuptake inhibitors, to help alleviate symptoms of depression effectively.
3. Psychotherapy: Another effective treatment method of depression involves therapy. A psychiatrist nurse practitioner can offer psychotherapy, that can help identify the root causes of depression, teach useful coping mechanisms and serve as a support system throughout their journey of healing.
4. Holistic approach: Depression can often be linked to underlying physical problems such as chronic pain, sleep disorders, or lack of exercise. Psychiatrist nurse practitioners, therefore, must embrace a holistic approach that addresses any related conditions to help patients recover from depression.
5. Management and Support: After Mood disorders diagnosis, the continued support and management offered by a psychiatric nurse practitioner is critical to the success of the patient's recovery. They can consistently asses, monitor medication's efficacy while simultaneously adapting to a patient's mental and physical state.
In conclusion, a psychiatric mental health nurse practitioner can significantly assist people suffering from depression. With training, medication management, psychotherapy, and addressing any physical issues, they can provide care and inputs to help the patient recover from depression. A holistic approach reflects that the practitioner sees the whole person rather than an isolated symptom alone uncovering depression and associated underlying causes.